>

ULTIMATE BUNDLE 3 INCLUDES ISSUES #50 #51 #52 #53 #54 #55 The Complete Graphic Novel Series: There Are No Heroes & X: Dead & Buried With Advanced Copies Not Yet Released
ULTIMATE BUNDLE 3 INCLUDES ISSUES #50 #51 #52 #53 #54 #55 The Complete Graphic Novel Series: There Are No Heroes & X: Dead & Buried With Advanced Copies Not Yet Released
SKU:
300 stroke inducing pages! You THINK you know the truth? But how can you when EVERYTHING IS A LIE! The Comic CONS know it cuz they banned, the comic shops KNOW cuz they barred it! And the corporations KNOW it because it has been censored all over the world! Includes Special Bonus Issues Not Yet Released, The Omni-Mind & Bass Reeves: The Real Lone Ranger #1.

Download Is In RAR folder which Includes A .PDF & A .CBR Version Of The Book

Powered by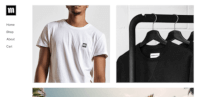 Create your own unique website with customizable templates.