>

GREAT BUNDLE 1 INCLUDES ISSUES #50-#51 Ranger-Core Resist: There Are No Heroes Part 1 & 2
GREAT BUNDLE 1 INCLUDES ISSUES #50-#51 Ranger-Core Resist: There Are No Heroes Part 1 & 2
SKU:
50 Spectacular Banned, Barred And Censored Pages!

Maelstrom On here way to confront the shadow government (that has vowed to resist the judgment of the galactic court) learns that the protector of the earth Gaia has been summoned before the counsel of five to make here Final Plea why The Earth Should be Spared their final judgment. Gaia Reunites with the intra-universal Fire Fly Know only as the mysterious Ta to then confront the false Heroes And Pretenders of the earth to enforce her eviction of them from the planet.

Download Is In RAR folder which Includes A .PDF & A .CBR Version Of The Book

Powered by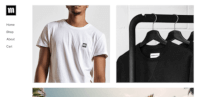 Create your own unique website with customizable templates.