>

#53 Ranger-Core X Dead & Buried Part 1 Of 2 Strange Fruit
#53 Ranger-Core X Dead & Buried Part 1 Of 2 Strange Fruit
SKU:
An Unbelievable 46 Pages!
The mysterious Mr. X astral projection has received a Psychic cry through the universal energy through quantum knowledge of a mentally ill homeless vet that is about to be shot down by the police.

Download Is In RAR folder which Includes A .PDF & A .CBR Version Of The Book

Powered by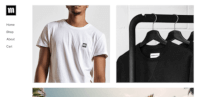 Create your own unique website with customizable templates.