CONFORM COMICS BATTLES AGAINST HUMAN TRAFFICKING DESPITE PROTEST





comic chooses integrity over sales-consumer back lash over fighting
for minorities & women's rights-publishers: "you have plenty of other stuff to buy--we are not backing down. go purchase something else."


underdogs rock, underdogs rule! all hard copies sell out a year before publication
We serve the few and the proud and the intellectually & morally alert reader—and for that we are proud OF YOU. Most people DON'T GET YOU – to them you are anti-commercial and know nothing about being a good capitalists – but morality and conscience has to mean something--you recognize a simple fact—that your time here is short—and you make your mark how ever small. But do not fail to take your shot--integrity is valuable --to NOT be--sellouts is meaningful. ON SOME LEVEL WE @ CONFORM, INC ARE A VICTIM of our own success-and in fact contradictory--addressing global death (warming?) misogyny, racism, poverty has attracted the ire of many—yet our success has meant that not once, out of 11 issues have we been able to meet demand. A demand a larger company would view as minuscule. So we understand who you are and who we serve.

YOU ARE NOT FOR SALE—and you are proud to read the number 1001 comic in the world—you will keep defending natives, minorities, women and the environment.

And we sincerely thank you for your bravery & support & IF RACISTS, MISOGYNISTS & THE 1% WANT TO HATE US-AS FDR SAID; "I WELCOME THEIR HATE." As you are not defined only by your friends but perhaps more so by your enemies.

Underdogs Rock! UNDERDOGS RULE! UNDERDOGS CONFORM!

-Tell us how we can help YOU. ISSUES YOU NEED ADDRESSING AN AN ISSUE OF CONCERN OR YOU JUST NEED OUR SUPPORT & FREE ADS FOR YOUR ORGANIZATION?SHOUT BACK @ US. WE WILL HELP.

Thanks!

CONFORM, AEYLIAS LOPEZ, BLIND OBEDIENCE,

KILL all models

Boyle Heights, CA Oct 18, 2014: Or at least the rules for modeling need to be changed. Who says models need to be 5' 10' & weigh 112 lbs? A bunch of racist, prejudice rules designed to control us and create self hatred amongst women and boys. An industry that does nothing but encourage anorexia and bulimics and drug use. As even the perfect amongst us find it impossible to maintain perfection.


And why should dancers and ballerinas have to be of a certain size and shape? Again, fueling nothing but self destruction and self hatred. We have given up our power and allowed the few to rule the money because insecure people make good followers and by extension good consumers.


Yes, they created "plus sized" models- great, but in the end who cares as they are simply nothing but a totally different category ASIDE for OTHER models-meaning simply there are NO PLUS sized models-but ONLY models-PERIOD!


All of these images need to be smashed against the ground and eliminated forever-do not tell my little girls what beauty is or for that matter our little boys- DO NOT CALL MY KID UGLY-or tell them they are not good enough! We say hands off our kids-hands off with your closed minded hearts and souls--beauty is beauty. Get lost you bunch of racists, elitist, rich spoiled, pampered clothing and makeup designers that are overwhelmingly drowning in human right and environmental violations--because hate -even self hatred can only fuel and encourage more hate. Therefore, we are launching the 'I am beautiful campaign' models of all shapes and sizes-not only, but particularly height and weight to tell the beauty modeling and we are launching this campaign to all of our kids--and women and girls that you are beautiful. Do not buy into the mind control pocket book control created by the beauty industry to exploit you and your money! Next time you, our beautiful dancers go on an audition and they tell you are too short or too old--call them what they are people folks that discriminate against age and height--an act which is no different then skin color or disability. Screw all of you that worship your narrow and abusive and hatred filled definition of beauty!

See our website--if you got it--we will post your picture and highlight the "it" person of the day--meaning the person who best can make the beauty of the soul come to the outside. Open to the disabled any race any shape and ANYTHING-you can have third digress burns-don't matter we love you. Period. Lets send a message loud and clear to the beauty industry HANDS OFF OUR KIDS, and our girls and our boys! Therefore the old idea of what is a model and dancer needs to be done away with. THE IDEA-not actual people.


To enter the contest please submitted all entries with with the Caption underneath "I AM BEAUTIFUL" because you are. Screw you and you're your $3000 handbags that a 12 yr old Chinese girl working 18 hours a day made for you for 35 cents, You are the LAST people that can define beauty for us-we are taking beauty back!* To enter the contest please submitted all entries with with the Caption underneath "I AM BEAUTIFUL" because you are. We will highlight those with the most personalities. Let's take back our own self image & those of our kid & women's.



FOR IMMEDIATE RELEASE:

Contact :Mirsha Lopez


CONFORM INC

1150 EL CENTRO ST STE D
SOUTH PASADENA, CA 90130
562-991-7932

ranger-core@gmx.com
ranger-core.net
http://www.briefingwire.com/pr/models-need-to-be-


Powered by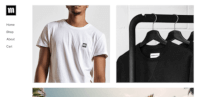 Create your own unique website with customizable templates.