Fantastic Four Actor Michael B. Jordan Compares The Team To Kids With Disabilities--Blind Obedience creator asks seriously?
Simply, I am 12 yrs old. I have muscular dystrophy,wear braces most of the time and it hurts. It's not fun and it is nothing but nothing like being a superhero & Mr. Jordan's, whom I greatly respect for his work "FRUITVALE STATION" (the story about a 22 -yr old Bay Area kid who ends up dead at the hands of police) comment that having superpowers is somehow analogous to a disability has zero reality to it.

I'll make you a deal I'll take the powers of Mr. Fantastic or Human Torch, I'll trade your disabilities for mine--let me stretch for days or fly high above the city.Therefore, having superpowers is not a disability. So sir, I beg to disagree- I respect you--would love your autograph--but here you got it wrong.

It is wonderful that a minority is in a superhero role as most of my heroes are the same--and my women are tough--kick ass players--and there are disabled people in this comic, too. We take on human rights--and have no time for the brain dead---Good luck Mr. Jordan--kick butt!!!!

http://marvelousnews.com/index.php?catid=266&itemid=17808

Powered by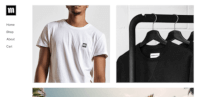 Create your own unique website with customizable templates.