The process of formation of a broad coalition to oppose the war on Syria started in June 2016, when leading members of several peace organizations initiated a discussion on the need to stand up to the intense war propaganda justifying U.S. / NATO intervention in Syria. A "Points of Unity" statement was drafted and approved by the initiating group based on the painful experience of lies and fabricated charges used in past U.S. wars. We then reached out to about 50 other organizations and leading individuals in the peace and justice movement for their comments and feedback. It was only after their feedback was incorporated into a final Points of Unity Statement that the document was publicized broadly. At present, more that 250 organizations, 500 peace activists and close to 1,500 individuals from around the world have signed the Coalition's Points of Unity statement.
Faced with the great urgency of this expanding war, all of us feel the great need to create the broadest possible coalition of peace forces and activists, from all perspectives, to join hands and fight collectively to fight for an end to the ongoing war against Syria.
We are faced with the urgent issue of war and peace in Syria and the Syrian people's right to independence and self-determination. And, on this basis, we once again ask you to distribute this statement more broadly and invite all your organizations, colleagues and friends to sign the Hands Off Syria Points of Unity Statement and join this Coalition effort to work collectively for peace in Syria.
Coordinating Committee of Hands Off Syria Coalition:
•
Bahman Azad, Executive Board Member and Organizational Secretary, U.S. Peace Council
•
Mark Burton, Board Member, Alliance for Global Justice; Member of International Committee, National Lawyers Guild* (for identification only)
•
Dr. Issa Chaer, Board of Syria Solidarity Movement and Syrian Social Club, UK
•
Gerry Condon, National Board Vice President, Veterans For Peace* (for identification only)
•
Sara Flounders, Co-Director, International Action Center
•
Margaret Kimberley, Editor and Senior Columnist, Black Agenda Report
•
Joe Lombardo, Co-Coordinator, United National Anti-War Coalition
http://handsoffsyriacoalition.net/
Powered by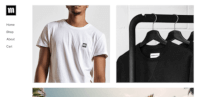 Create your own unique website with customizable templates.