Facing 45 years for Journalism in the USA
http://howtoletgomovie.com/
(We do not own the contents of this page)
Documentary filmmaker Deia Schlosberg, producer of HOW TO LET OF THE WORLD AND LOVE ALL THE THINGS CLIMATE CAN'T CHANGE was arrested while filming a protest action in North Dakota. She was charged with 3 Class A and C felony charges that carry 45 years maximum sentences combines. She has been charged with 2 Class A Felony Charges and 1 Class C Felony Charge; Conspiracy to theft of property, Conspiracy to theft of services, Conspiracy to tampering with or damaging a public service.
Please support Deia and ADD YOUR NAME to this letter:
Dear Members of the Media, Governor of North Dakota Jack Dalrymple, United States Attorney for the District of North Dakota Chris Myers, and President Obama,

Deia Schlosberg was exercising her First Amendment right as a journalist. The State of North Dakota's criminal complaint filed against her on October 13, 2016 should be dropped immediately. Journalism, especially documentary filmmaking, is not a crime it's a responsibility. The freedom of the press is a fundamental right in our free society. The charges filed against her are an injustice that must be dropped immediately.

Thank You,
Powered by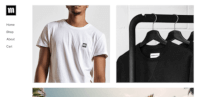 Create your own unique website with customizable templates.