NO OBJECTION TO FAKE NEWS JUST FAKE NEWS YOU DON'T LIKE
Don't think we need to say much here; I think most news is propaganda and filled with half truths and whole lies; but the white house resident (just another cog to serve the demon god system) only disapproves NOT based on its accuracy but based on whether it says the RIGHT (lies/propaganda) things about him.

So his cries of FAKE NEWS are in FACT, ironically fake. NO OBJECTION TO FAKE NEWS JUST FAKE NEWS IT DON'T LIKE.

And NO ONE should repeat its name or anything other then some generic reference I.e. 'Ass clown' or 'resident.'
As in BEETLE JUICE do NOT repeat its name 3 times or it will continue to appear.
Powered by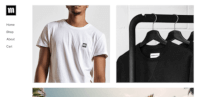 Create your own unique website with customizable templates.